The role of engagement
Our approach to consultation and project development is based on effective engagement. Our aim is to engage with any organisation or individual with an interest in the project.
We are no longer in consultation, however we recognise that it is still essential to engage with new and previously identified stakeholders. Early and widespread consultation and engagement significantly shaped the scheme that was applied for and consented. Our approach was to facilitate early involvement of local communities, local authorities and statutory consultees and to ensure all parties were able to influence how the project was developed and integrated in the community.
Continued engagement leading into and throughout the construction period is important to ensure that stakeholders are informed of the project stages and have an opportunity to ask questions.
Swansea Bay Tidal Lagoon engagement so far
Over 400 meetings were held during the pre-application phase with over 250 individuals and organisations, covering art and culture, business, community councils, councillors and local authorities, education, environment and conservation groups, fish, individuals/residents, political representatives and sport and recreation stakeholders.
During the non-statutory consultation period we held 4 public events attended by 431 individuals.
During statutory consultation we held 20 public events attended by 1,010 individuals and sent the Statement of Community Consultation, which included a consultation questionnaire, to 196,000 residential and commercial addresses. The consultation questionnaire results revealed an impressive 86% public support for the project.
The Swansea Bay Engagement Team continue to engage and communicate with all stakeholders across Swansea Bay. Communications are carried out in a number of different ways from face to face meetings and presentations, to attendance at events and a project newsletter which currently has over 3,000 subscribers.
During 2015, 63 project update presentations were given, and 192 additional meetings held with stakeholders which included a project status update. General community engagement throughout Swansea Bay is carried out by attendance at events. Our engagement team took part in the Mumbles raft race and four Swansea Bay community events in 2015 where we discussed the project with 1,213 stakeholders. Community surgeries were held in the last quarter of 2015 at six locations around Swansea Bay where we met with 106 members of the community.
In addition to attendance at general community events we attended 45 other events where we further communicated with our stakeholders.
We believe education and outreach are vital to this project and its legacy and we have an ambition to work in all 176 schools, colleges and universities in Swansea Bay by the end of construction, to inspire young people and develop skills and knowledge around the subject of tidal energy. 18 education workshops were held during 2015 at both primary and secondary schools.  Visit our Education page to find out more.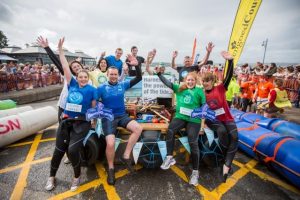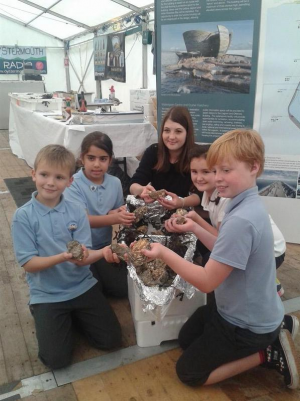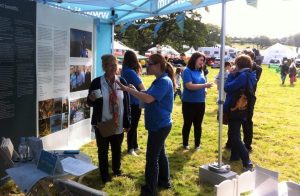 Active supporters of the project
Local residents have established four independent Active Supporters Groups, representing a membership of 959 individuals from the Swansea Bay region intent on supporting and promoting the scheme. We stay in regular contact with the Chairman of each group so that they can answer queries they receive from members. The Chairmen volunteer their time to join us at community events and send out their own newsletters to members to keep them informed of project progress.